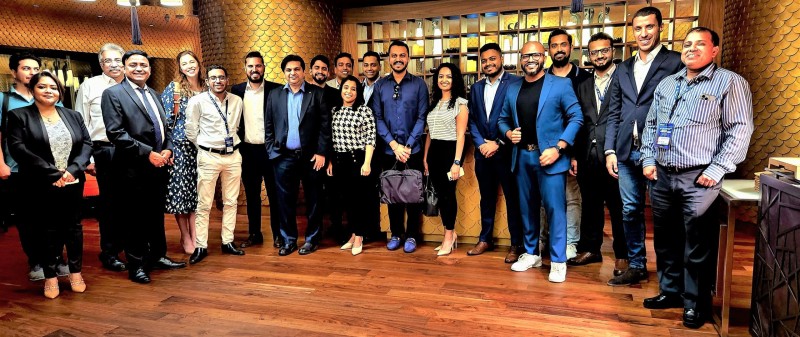 Mannai InfoTech, an ICT division of Mannai Trading Company WLL, the largest system integrator in Qatar, partners with MoEngage®, an industry leading insights-led customer engagement platform that helps brands create omnichannel experiences for customers.
Owing to its superlative customer service and post-sale support, Mannai InfoTech is the preferred choice of partner in Qatar and focuses on information and communications technology, executing digital transformation projects for enterprise mobile applications in E-commerce and BFSI.  MoEngage, with its insights-led capabilities, will extend a much-needed layer of meaningful customer engagement to Mannai InfoTech's client base.
Through this strategic partnership, the leading insights-led customer engagement platform aims to drive retention and engagement for B2C companies in the retail, E-commerce, and BFSI verticals throughout Qatar.
Consumers today live in a hyperconnected world, switching between different channels (and offerings) within seconds. They seek information online before visiting a physical store and making a purchase. A seamless and frictionless shopping experience throughout the buyer's journey is not an option, but a necessity.
In fact, according to a recent study by OmniSend, E-commerce companies offering omnichannel experience showed 90% higher customer retention than the ones offering single-channel experience.  Adopting a truly omnichannel marketing approach (along with smart personalization) is, therefore, the only way for consumer brands to provide superior and richer experiences throughout the customer journey.
The improvement in retention rates is directly related to an increase in profitability. As per research conducted by Bain and Company, a 1-5% increase in customer retention rates can improve profits by 25-95%! That's a major jump in potential market share with only a few right adjustments, which Mannai InfoTech and MoEngage's partnership will provide.
"We at MoEngage are delighted to partner with Mannai InfoTech and look forward to supporting them in driving digital transformation for consumer brands in the region. Our insights-led, omnichannel capabilities combined with Mannai InfoTech's seamless customer service and post-sale support will yield the best-in-class solutions for B2C businesses throughout Qatar", said Sanjay Kupae, Head Alliances and Partnerships, MoEngage
"With a shared vision of transforming customer engagement, Mannai InfoTech and MoEngage are poised to reshape the landscape of personalized marketing, omnichannel engagement, and customer retention in Qatar. Together, we will empower businesses to deliver seamless, relevant, and meaningful experiences that drive long-term loyalty and business success", said Binu M R, Senior Vice President, Mannai InfoTech