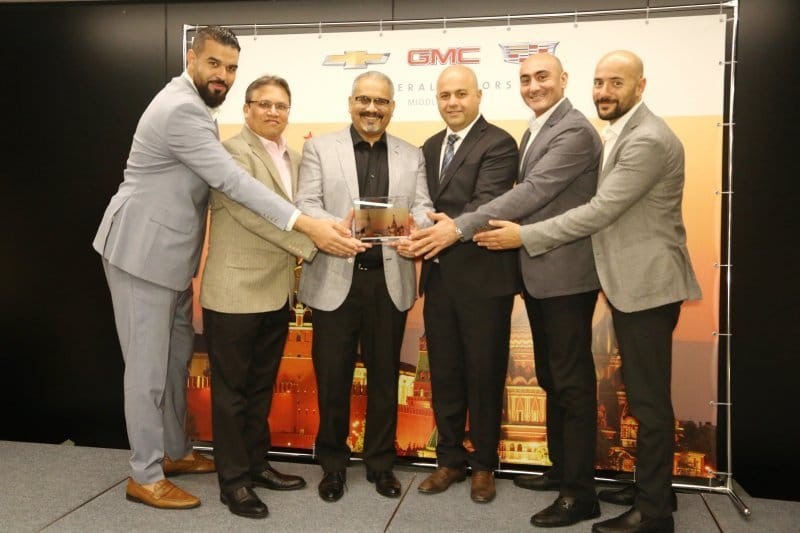 The exclusive GMC dealer in Qatar has hammered the set sales targets for last year and in doing so won the Go-To-Russia Sales Challenge from GM which was held around the time the World Cup kicked-off in Russia this year.
"Qatar won big through Mannai Auto Group's winning formula.  This is a fantastic accolade and reward for all our hard work, commitment and loyalty to the GM brand," commented Ivor D'Cunha, Mannai's Senior General Manager- Operations.
Mr D'Cunha, along with Taner Yesiltepe, General Manager, After Sales; and Sanjeev Mahajan, Deputy General Manager (Admin & Finance) received the award from GMC Regional Sales Manager Mohsen Kassem.
"Mannai's victory, Moscow and the World Cup were amazing experiences, but being the best, means you have to be consistently at your best.
"Just like how the French football team proved that with great performances one can win the World Cup, Mannai also excelled in all aspects to win the prestigious Go-To-Russia Sales Challenge from GM," added Mr Yesiltepe.
The award is the latest in a long line of honours to have been won by Mannai over the last six decades of their relationship with General Motors.