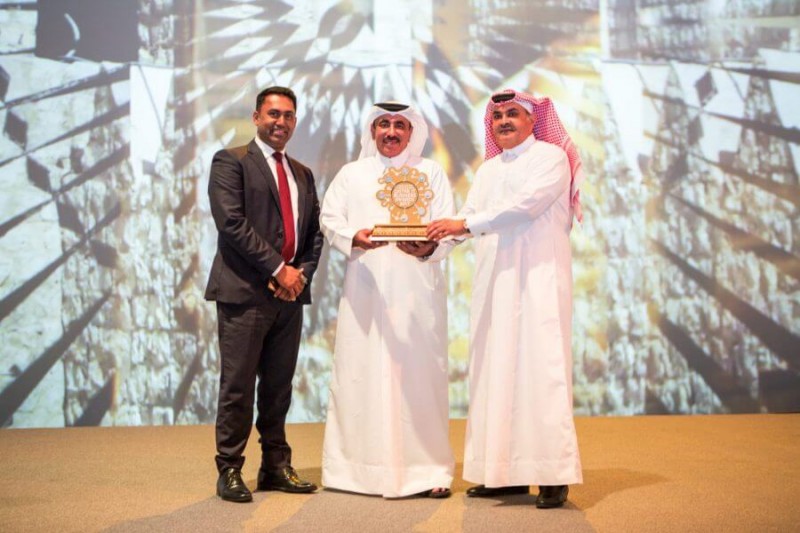 Kony, Inc., the leading enterprise mobility and digital applications company, has announced that its partner Mannai Trading Co. W.L.L. was awarded the 2017 Best Mobile Application of the Year for the company's QNB mobile app, built on Kony's industry-leading AppPlatform. As part of the Qatar IT Business Awards, this honor was bestowed by the Qatar Ministry of Transport and Communications to recognize champions of the IT landscape for the State of Qatar.
QNB's mobile vision aims to provide customers with premium-banking services via the latest proven digital technology and have the ability to access services anytime, anywhere and from any device. Mannai supports QNB's vision for a mobile app that is built on Kony's industry-leading omni-channel app platform with world-class expertise by Mannai.
The rapid growth of smartphones and tablets has placed mobile banking as the main electronic channel for banks. Further, traditional PC and notebook-based internet has become an extension of the mobile channel. Together Mannai and QNB have enhanced QNB Mobile Banking by providing a seamless user experience on any platform. QNB Mobile Banking users can access their banking on-the-go anytime, anywhere and complete tasks such as, monetary transfers, card payment, remote check deposit, mobile cash and utility bill payments.
"It's an honor to be acknowledged by the Ministry of Transport and Communications for the State of Qatar," said Binu M.R., Vice President of InfoTech, Mannai Trading Co. W.L.L. "Our goal of providing customers and users with a seamless experience featuring maximum capabilities across multiple channels is shared by both QNB and Kony. What's more, our partnership with Kony has enabled us to embrace the latest innovations around mobile apps, further supporting our customer's needs to deliver outstanding customer experiences on multiple platforms."
Mannai partnered with Kony to provide the best-of-breed mobility solutions. With Kony's vast experience serving mid-sized to large banking institutions, the company is equipped to develop mobile applications that suit the needs of banks. Additionally, Kony's expanded knowledge of developing mobile applications across various industries enables Mannai in its delivery of multi-edge mobile solutions that rapidly address current and future needs of enterprises across a broad array of devices and systems.
"There is a growing demand within the financial and banking industry to develop quality mobile applications that are integrated with multi-channel digital services and ultimately provide a holistic digital experience," said Steve Medeiros, vice president and general manager, Asia Pacific and Middle East, Kony, Inc. "Mannai's work with QNB demonstrates how our partnership supports the needs and demands of financial and banking intuitions and their end users. As three companies that support and understand the needs of banking users, we are proud to be part of a team that develops a seamless customer experience that is constantly relied upon."