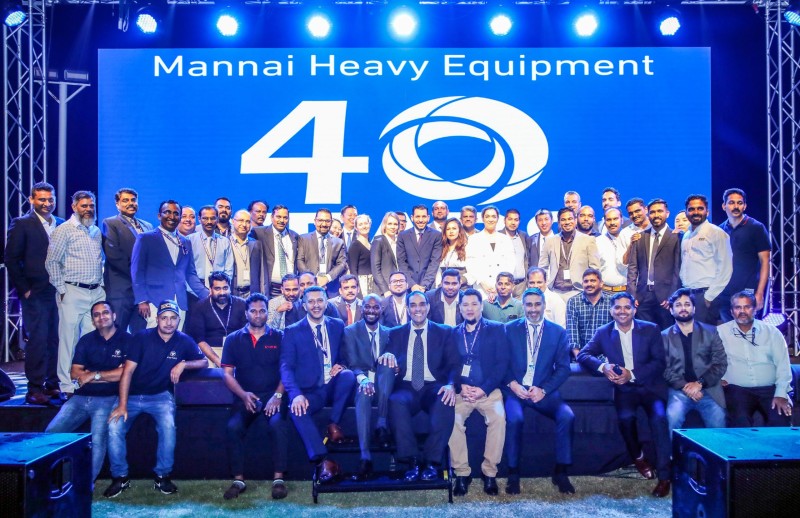 Heavy Equipment Group (HEG) of Mannai Trading Company WLL, a member of Mannai Corporation QPSC, celebrated its 40th anniversary at Al Sharq Village & Spa Doha, in a ceremony attended by many eminent businessmen and representatives of major international companies, in addition to HEG clients and Mannai management & officials.
On this occasion, Mr. Khaled Youssef, HEG's Senior General Manager, affirmed the company's continuation of the path of development and success that it started 40 years ago. He said, "Today we celebrate the 40th anniversary of the launch of Mannai Heavy Equipment, which has become a major player in the Qatari market, with its major brands that have greatly contributed to the development of its business."
Speaking about the company's progress, Youssef said, " HEG, a part of Mannai Automotive Group, was established in 1982 and currently has 16 world-renowned brands, each of which played a prominent role in HEG's successful and glorious journey over the past four decades.
Youssef added, "Mannai has played a major role in supporting Qatar's development and booming economy. HEG was also instrumental in supplying Doha Municipality with the necessary equipment to perform projects related to FIFA World Cup Qatar 2022.
He reassured that HEG will constantly pursue to deliver superior economic benefits to its customers, partners, employees, and the community.
Furthering the above cause, we are also pleased today to launch a range of new equipment, in addition to the new car dealership from Foton, the giant transport solutions company in China, manufacturing transport vehicles of all kinds, Trucks (light, medium as well as heavy-duty), Buses, Coaches, Pick-ups, Vans, as well as various other Machinery.