ALL NEWS
Mannai and Liferay to strengthen customer experiences with the arrival of the Google Cloud region in Qatar
Qatar's largest SI Mannai Trading Company WLL to lead Liferay Experience Cloud's implementations for optimized digital journeys in the country
Company: Information & Communication Technology
Release Date: October 9, 2023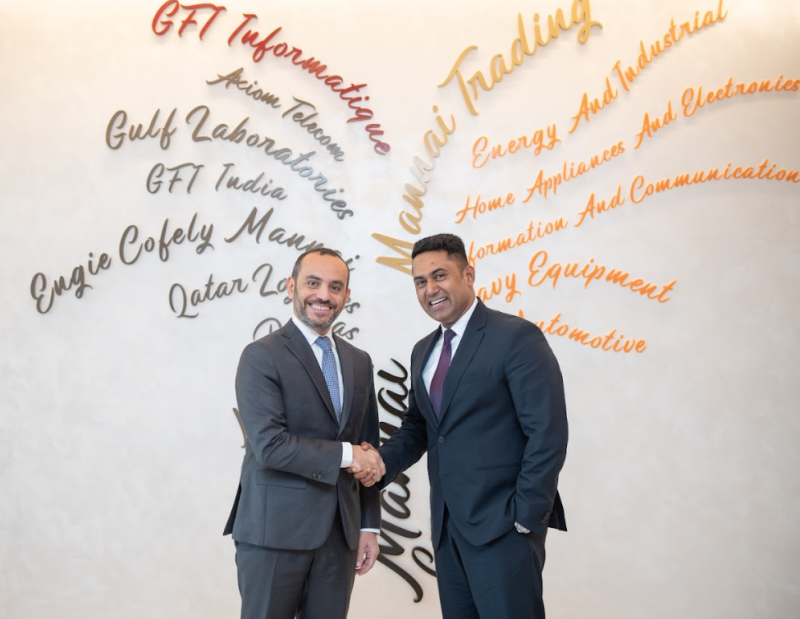 Liferay, Inc., the leader in Digital Experience Platforms (DXP), providing experiences on web, mobile, and connected devices is now fully available on Google Cloud in Doha, Qatar via Liferay Experience Cloud. This will enable enterprise customers to boost hyper-personalized digital experiences in line with Qatar's Vision 2030.
The news follows the recent launch of Google Cloud's first cloud region in Qatar. With project implementations for Liferay led by Qatar's largest system integrator, Mannai InfoTech, an ICT division under Mannai Trading Company WLL, that has deep rooted local expertise in Qatar, the hosting on Google Cloud will benefit customers to achieve fully secured, scaled, integrated, end-to-end cloud-powered seamless digital journeys. The development will bring the accessibility of a data center in addition to Liferay's multiple deployment options that include DXP on premise, Liferay Experience Cloud – SM and Liferay Experience Cloud through a single provider.
This new data center in the country will enable joint customers of Liferay and Mannai InfoTech to harness full capabilities of Liferay Experience Cloud on a ready-made, cloud-hosted software application, to optimize digital experience outcomes with agility, speed and convenience through the cloud based DXP-as-a-Service. Additionally, Liferay will power entities in the country with faster end-to-end development & implementation cycles, fully secured and compliant as per global standards as well as data residency policies of the country. This will swell up enterprise digital journeys and offer improved collaboration, enhanced productivity and efficiency with real-time updates through the cloud-based workflow to Liferay's existing customers from the public sector, BFSI, manufacturing and beyond.
Speaking on the launch, Moussalam Dalati, General Manager, Middle East and Africa, Liferay said: "The rising demand for seamless digital experiences impresses the need for cloud as more companies aspire to drive increased innovation to elevate streamlined customer experiences across multiple channels. For us, it is about solving real challenges today and understanding our customer's future needs and aspirations which comes in cooperation with our partner ecosystem. With the launch of Google Cloud in Qatar and the need for compelling data compliant digital experiences, Liferay and Mannai customers will be able to make the most of an incredibly flexible platform with speed and convenience of as-a-service-software."
"This is a significant step in transforming digital customer journeys as organizations prefer a full spectrum of solutions from a single provider that aids in achieving customer satisfaction and loyalty. Our commitment to unlock new levels of digital customer experiences together remains unwavered across the MEA region", concluded Dalati.
Senior Vice President, Mannai InfoTech, Binu M R said "By harnessing the power of Liferay Experience Cloud and the arrival of Google Cloud in Qatar, Mannai InfoTech is poised to revolutionize customer experiences, creating optimized digital journeys that surpass expectations. As Qatar's largest SI, we are committed to leading the implementation of Liferay Experience Cloud, enabling our clients to leverage cutting-edge technology for unparalleled engagement and growth in the digital era."
"The launch of the Google Cloud region in Doha will serve the tremendous demand to upsurge customer experiences provided by a smarter, open, connected, trusted and sustainable cloud platform for business transformations", said Ghassan Kosta, Qatar Country Manager, Google Cloud. "Google Cloud thrives on collaborating with tech providers such as Liferay that empowers organizations to achieve cloud powered capabilities. Qatar is poised to become a globally renowned leader in technology and innovation and Google Cloud will be a key driving force to revolutionize businesses across the public and private sector to propel growth and innovation."
Liferay Experience Cloud helps companies create, launch, and optimize digital experiences for their customers, employees, suppliers, and sellers. It includes content management, account management, analytics, commerce, personalization, and low code capabilities, delivered on an as-a-service cloud fully managed by Liferay.