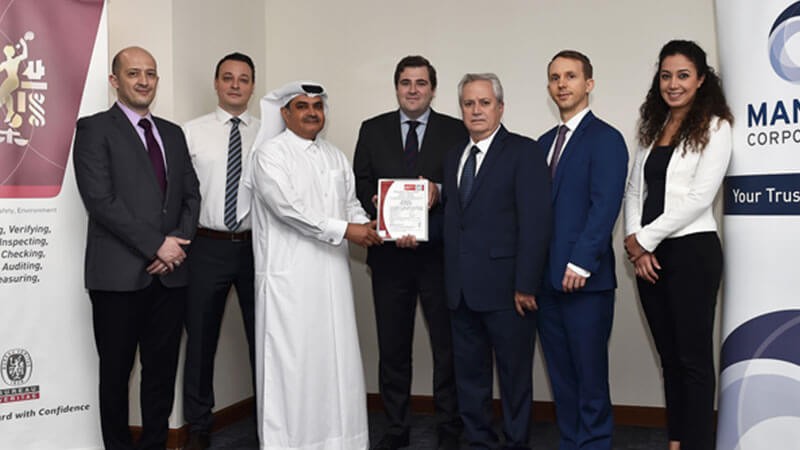 The Information & Communication Technology Division of Mannai Trading Company, member of Mannai Corporation (Mannai ICT) is the largest systems integrator in the Middle East. Mannai ICT provides end-to-end solutions throughout the whole technology stack. Starting from passive networking, to active networking, over servers & storage to peripheral IT hardware, integrated IT solutions to customized software applications. Mannai ICT has been awarded the Certifications for ISO 9001:2015 Quality Management System, ISO 14001:2015 Environment Management System and OHSAS 18001:2007 Occupational Health & Safety Management System for the scope of Trading, Design, Installation, Commissioning and Servicing of Information Communication Technology (ICT) Infrastructure, Telecom, Medical and Office Equipment and Related Software and Hardware as well as Software Development activities.
Mannai ICT formalized its quality management system and had it certified in accordance to ISO 9001 standard. Value adding activities are now captured in clearly defined, efficient and flexible processes – right from the acquisition of new customers to the continuous servicing of long-time partners and from customer order to project implementation.
In connection with the implementation of the Environmental Management System ISO 14001, Mannai ICT is continuously improving its environmentally relevant processes to reduce its environmental footprint. Analysis and documentation of all relevant material streams in a full life-cycle view enable a responsible handling of input materials.
The certification OHSAS 18001 regarding Occupational Health and Safety ensures the individual wellbeing of Mannai ICT's staff while delivering world-class services efficiently to Mannai ICT customers.
"With the achieved certifications, Mannai ICT demonstrates that quality, reliability and process-orientation go hand-in-hand with responsibility for the environment and employee health & safety. We see the implementation of ISO certified management systems as a milestone on our journey to continuously improve our services towards our customers," says Juan Leon, Group General Manager of Mannai ICT.
Mannai ICT has been advised by Excelledia Quality Consulting during the implementation process, while the certification itself has been awarded by Bureau Veritas.