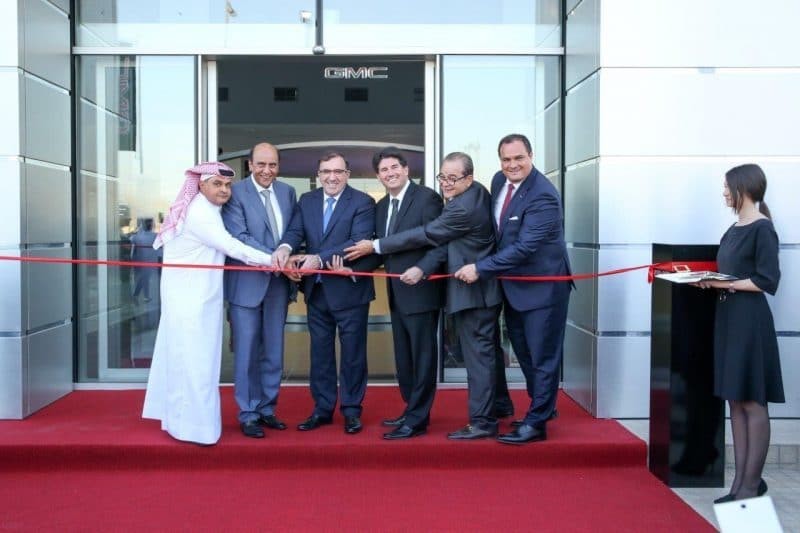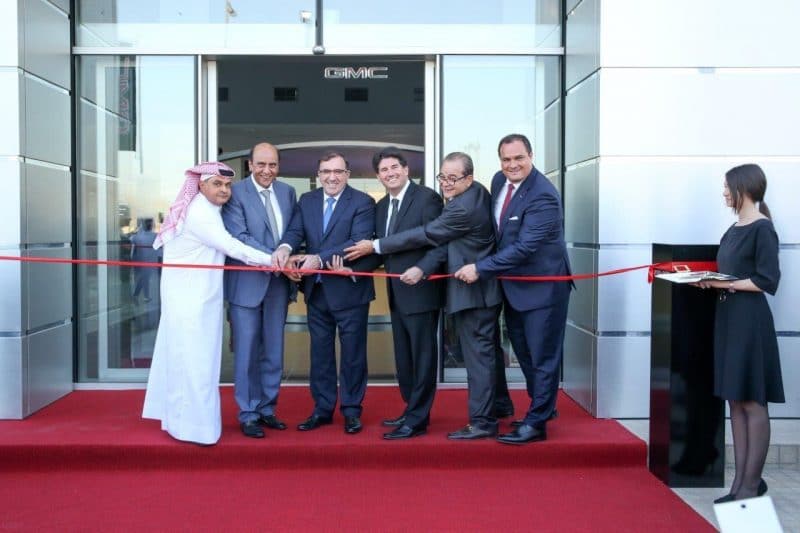 The new GMC-facility in Doha, developed by Mannai Trading Company, is the first-ever 3S facility to open in Qatar
The opening showcased the all-new 2019 GMC Sierra for the first time in the country
Featuring a state-of-the-art service center, the facility will also house a 2,231sqm -GMC- showroom with a dedicated Denali space
GMC, in partnership with their exclusive distributor in Qatar, Mannai Trading, opened the doors of its first-ever 3S (Sales, Service and Spare parts) facility in the country. The retail space, conveniently located in the capital city of Doha, features the brand's upgraded design, 2,231 sqm of customer environment including a dedicated Denali corner. The opening also saw the debut of the all-new GMC Sierra.
As part of a multi-million-dollar investment, GMC's first-of-its-kind fully integrated 3S facility will offer customers a complete and premium experience with sales, service and spare parts all under the one roof and accommodate up to 26 new models of the brand's latest premium SUV line up.
Mohamed Helmy, Group General Manager, Mannai Trading Company said, "GMC is an iconic brand in the country, with a long and rich history in the country. We are proud to offer our GMC customers a truly first-class experience that the brand is known for, in addition to premium after-care services. Going a step further we have also designed a dedicated Denali area giving customers of the premium sub-brand of GMC a unique experience when coming to our showroom."
Celebrating the new showroom were senior executives from General Motors who were present at the opening ceremony, including Alan Batey, President of GM North America & Chevy Global Brand Chief , John Roth, President and Managing Director of GM Middle East & Africa, , Chris Karaboyas, Senior Business Planning Manager, John Stapleton, CFO of GM North America and Ofori Agboka, Executive Director, Human Resources for North America, Africa and Middle East Operations.
The game-changing all-new 2019 Sierra pickup truck, which will be showcased at the new facility, has been taken to the next level with a complete redesign featuring enhanced exterior design, all-terrain capability and luxurious levels of refinement.  Distinguished by bold design and segment-leading technologies, the Denali line up of the next generation Sierra once again redefines the premium pickup, while advancing Denali's legacy as the pinnacle of GMC design, capability and refinement.
Outside of North America, the Middle East is the only region GMC exports to, cementing the significance of the Arab countries in shaping the heritage of the GMC brand.